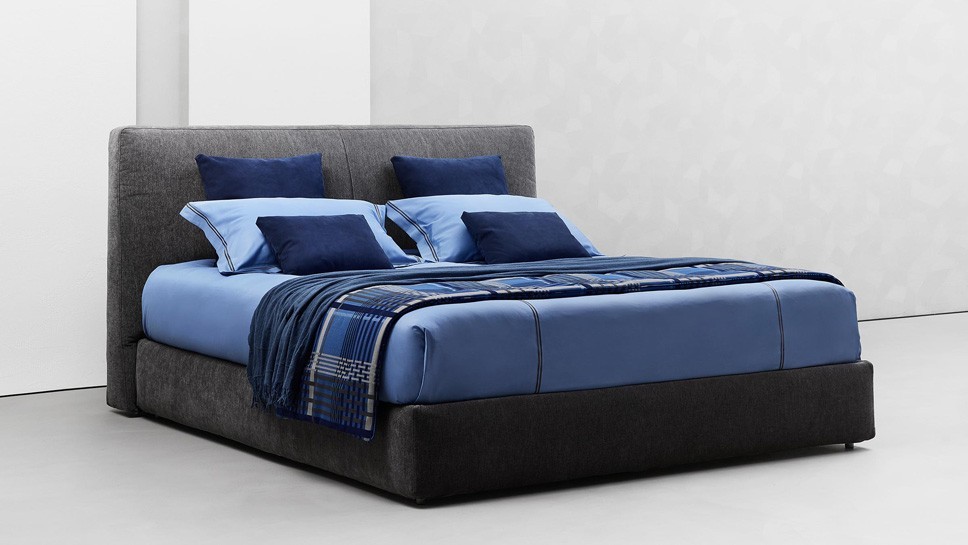 Flou Myplace

The double-size Myplace bed reflects the design of the Myplace collection of modular sofas, unique for its cozy and extremely comfortable shapes. The bed frame is soft and expands upwards to become a grand headboard that, just like a large pillow, is more than well-equipped to offer a welcome haven for rest and relaxation.
Designer: Emanuela Garbin
Delivery time: 6 - 8 weeks
The very best service at the very best price: find out all the details!
C

ENTRO

F

ORME

is your official Flou dealer
Competitive prices with delivery all around the world!
Discover our special offers! We offer worldwide delivery of Flou furniture (European Union, Switzerland, United States, Russia, Turkey, Middle East, China, Taiwan, Hong Kong, Singapore, South Korea, Brazil, etc.) with a guaranteed shipping service.
With over forty years' experience in dealing with international clients we are your ideal partner for supplying Flou furniture as well as for developing a comprehensive home decor project.
For more information on products and delivery charges, please contact us.