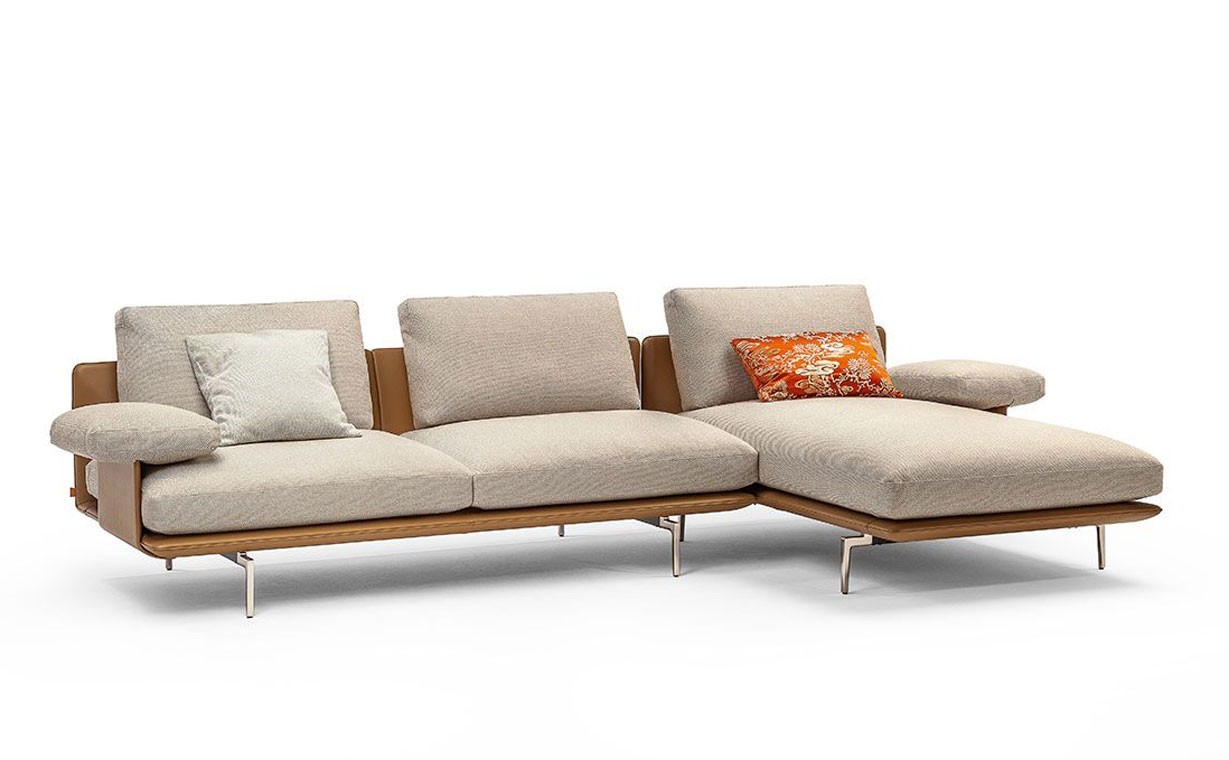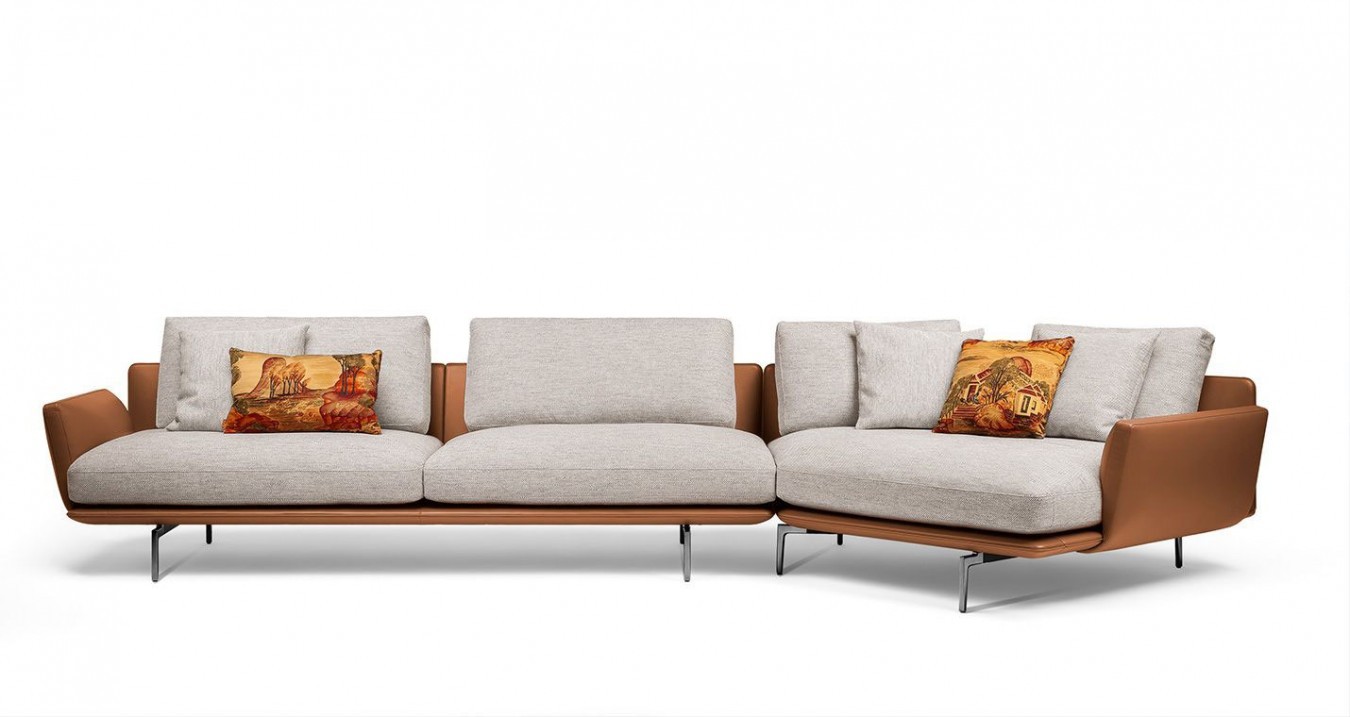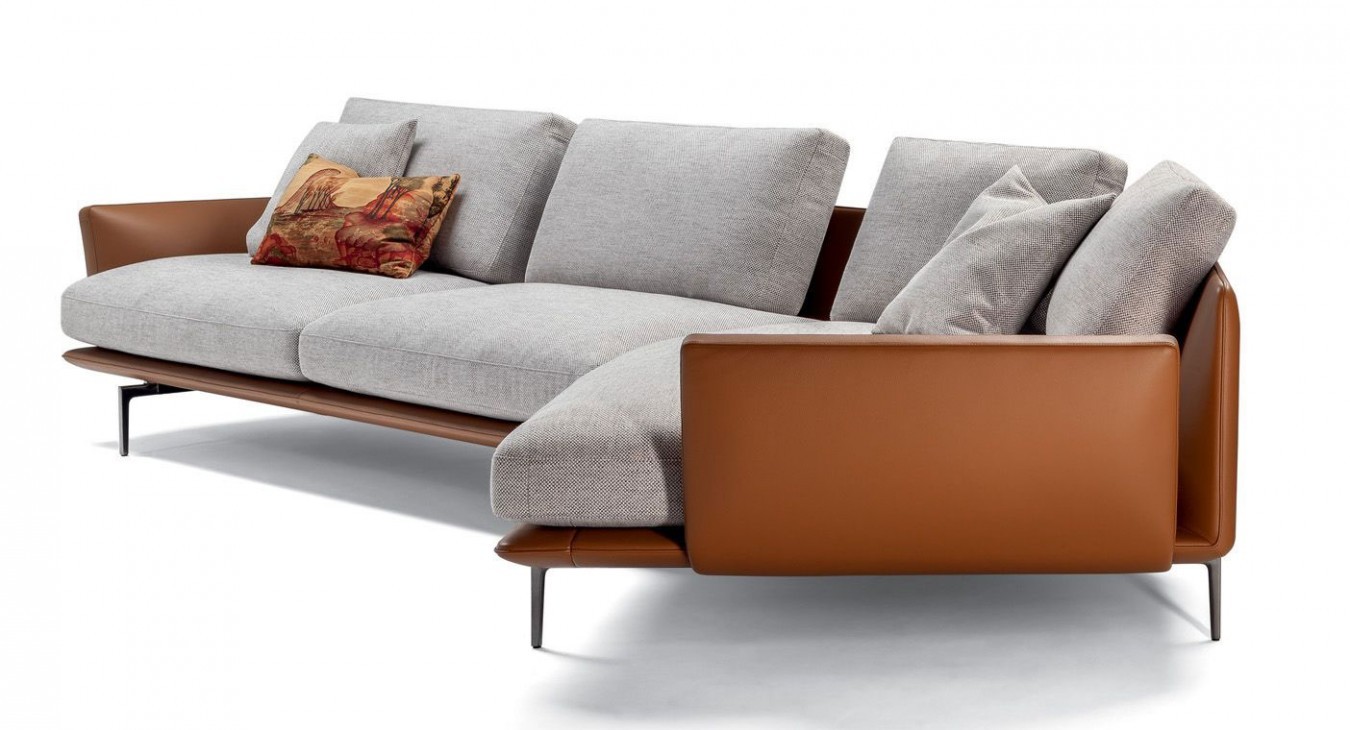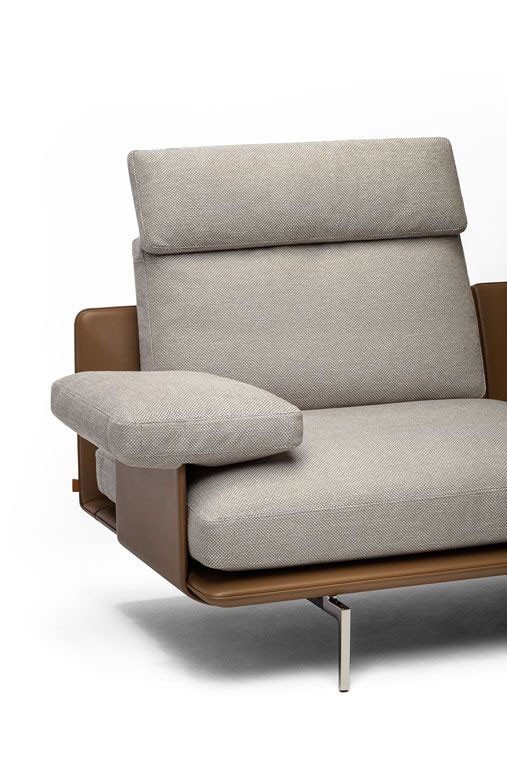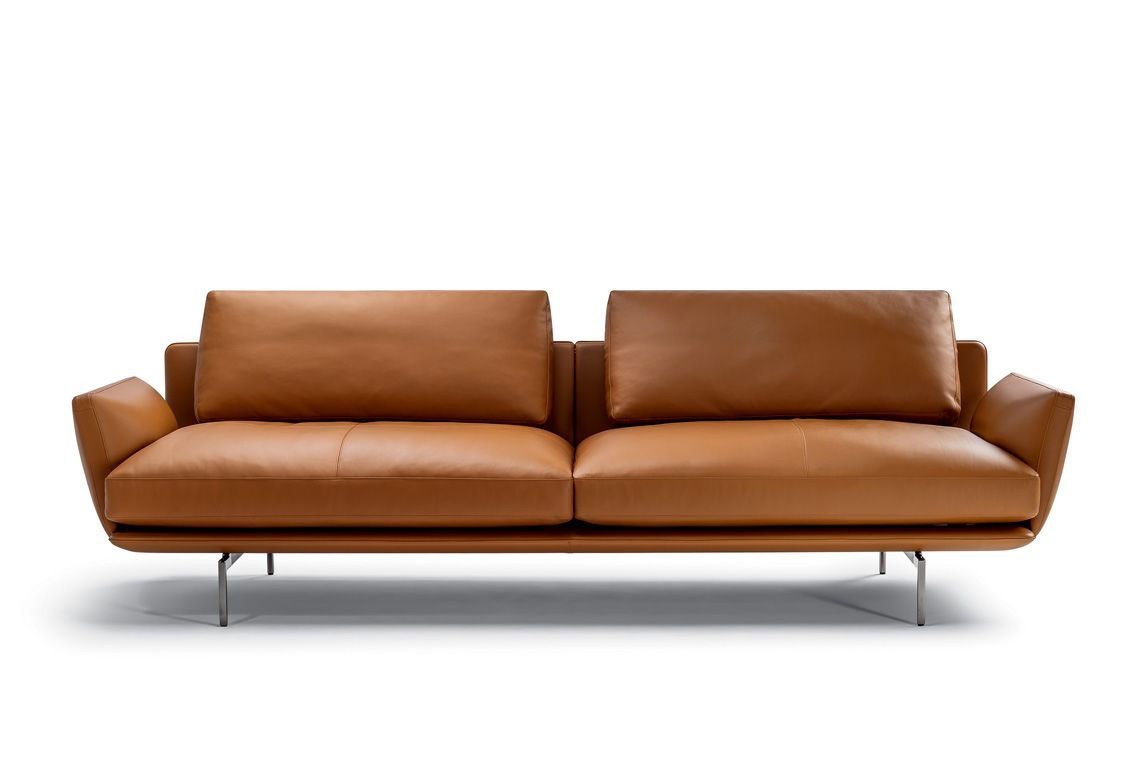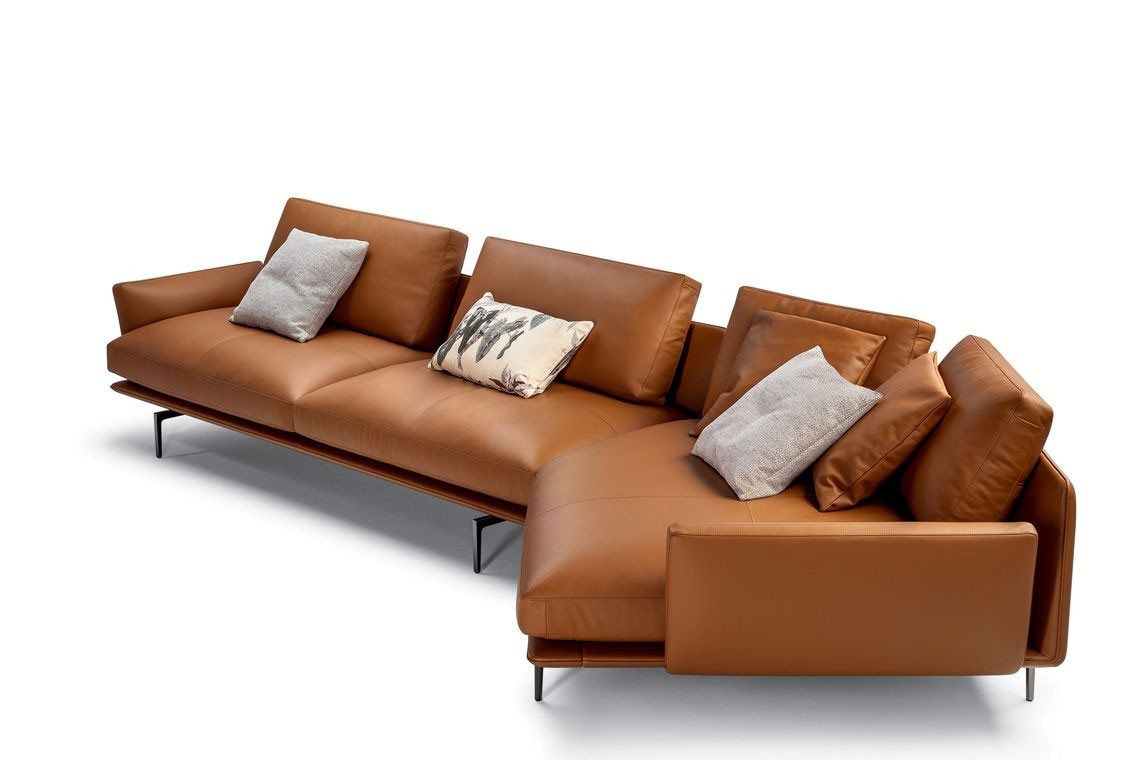 Poltrona Frau Get Back

The Get Back sofa by Poltrona Frau represents a return to comfort, to a welcoming tailor-made space where you can really feel at home. Designers Ludovica and Roberto Palomba created Get Back as the result of in-depth research into extreme comfort. This is why they designed a modular sofa characterized by generous lines, deep seats and inclined backrests: a very light overall effect created by the suspended frame, supported by simple aluminium feet. On top, soft cushions and chaise elements with unexpected depth, with the seat and backrest merging together in a single element decorated with thin piping that makes it look as if it has been designed in pencil.
As with every Poltrona Frau proposal, Get Back stands out for its close attention to detail, such as the leather armrest enriched with precious, handcrafted stitching that embraces the seat from the side, underlining the softness of its forms.
Get Back can be upholstered completely in Pelle Frau® leather or in a combination of Pelle Frau® leather with fabric seat and backrest cushions.
Designer: Ludovica and Roberto Palomba
Delivery time: 6 - 8 weeks
Brands: Poltrona Frau
Tipology: Sofas
The very best service at the very best price: find out all the details!
C

ENTRO

F

ORME

is your official Poltrona Frau dealer
Your Poltrona Frau specialist team at your service!
With over forty years' experience in dealing with international clients we are your ideal partner for supplying Poltrona Frau furniture as well as for developing a comprehensive home decor project.
For more information on products and delivery charges, please contact us.