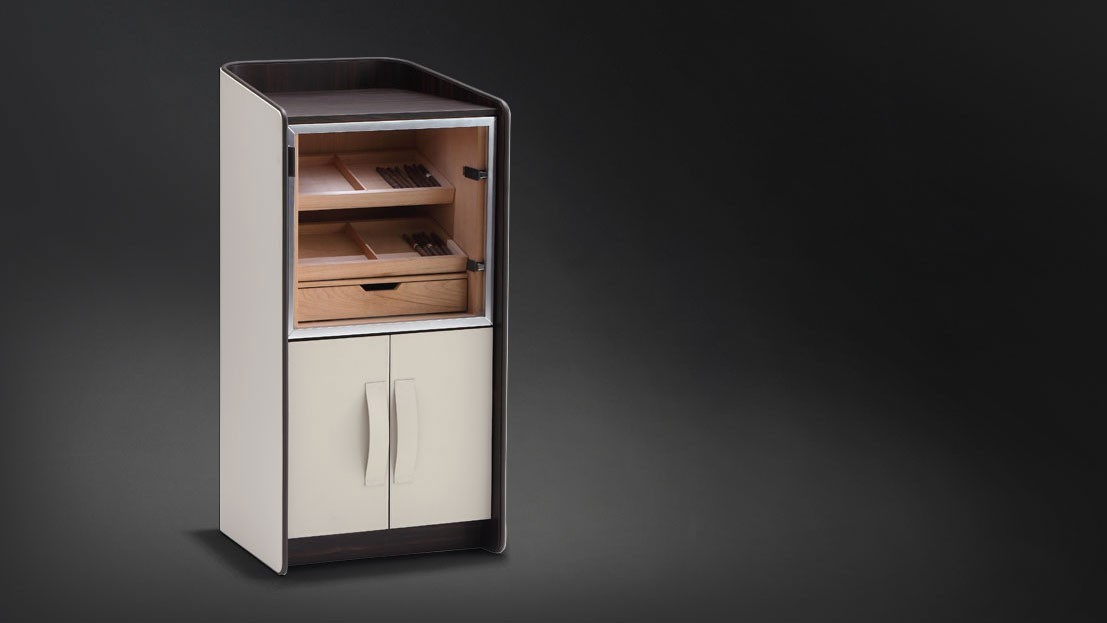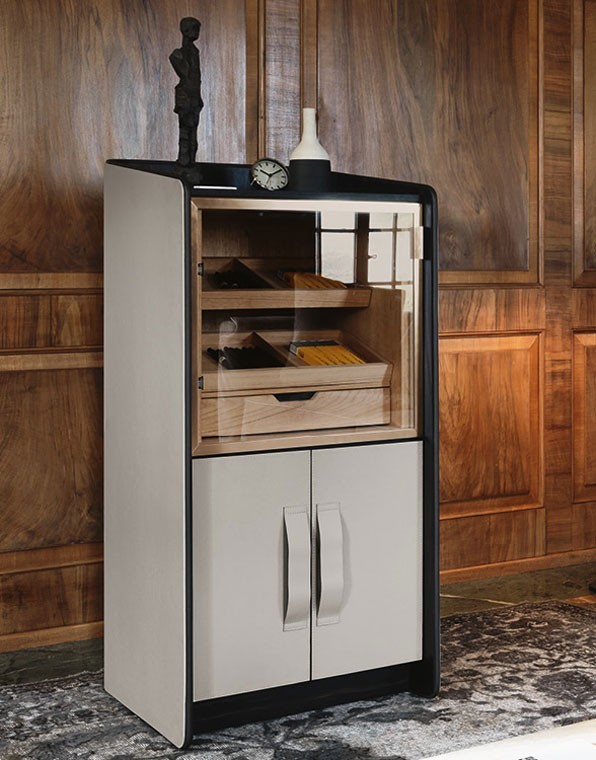 Flou Gentleman

The Gentleman cigar storage unit features a curved multilayer wood structure and an outer layer of leather with tone-on-tone or contrasting leather piping. The upper compartment ( provided with a tempered glass door) used for storing the cigars is in Spanish cedar wood and is illuminated by a battery-powered spotlight; the unit is also fitted with a temperature and humidity sensor to ensure the correct storage conditions. The top is in ebony while leather has been used to cover the cupboard doors of the lower portion and to create the handles.
Designer: Carlo Colombo
Delivery time: 6 - 8 weeks
Brands: Flou
Tipology: Furnishings
The very best service at the very best price: find out all the details!
C

ENTRO

F

ORME

is your official Flou dealer
Competitive prices with delivery all around the world!
Discover our special offers! We offer worldwide delivery of Flou furniture (European Union, Switzerland, United States, Russia, Turkey, Middle East, China, Taiwan, Hong Kong, Singapore, South Korea, Brazil, etc.) with a guaranteed shipping service.
With over forty years' experience in dealing with international clients we are your ideal partner for supplying Flou furniture as well as for developing a comprehensive home decor project.
For more information on products and delivery charges, please contact us.