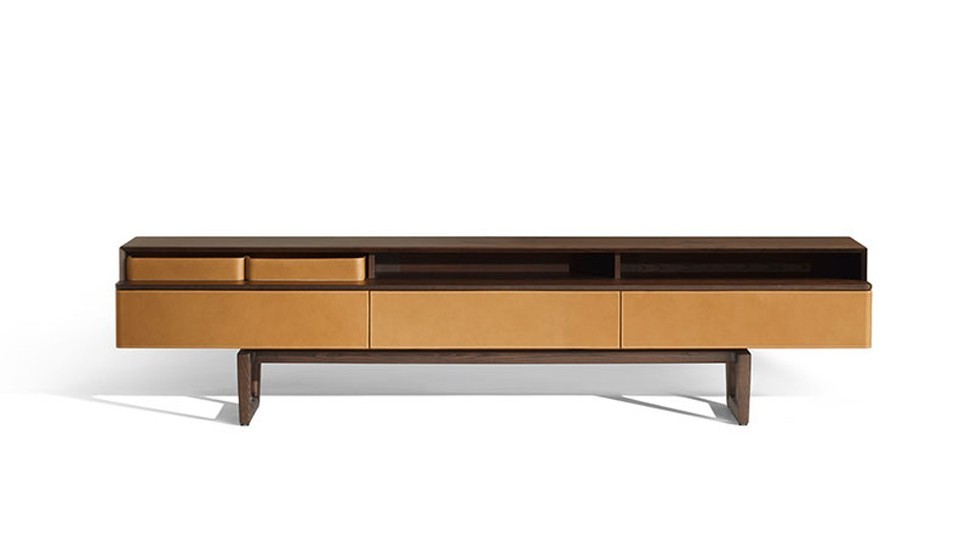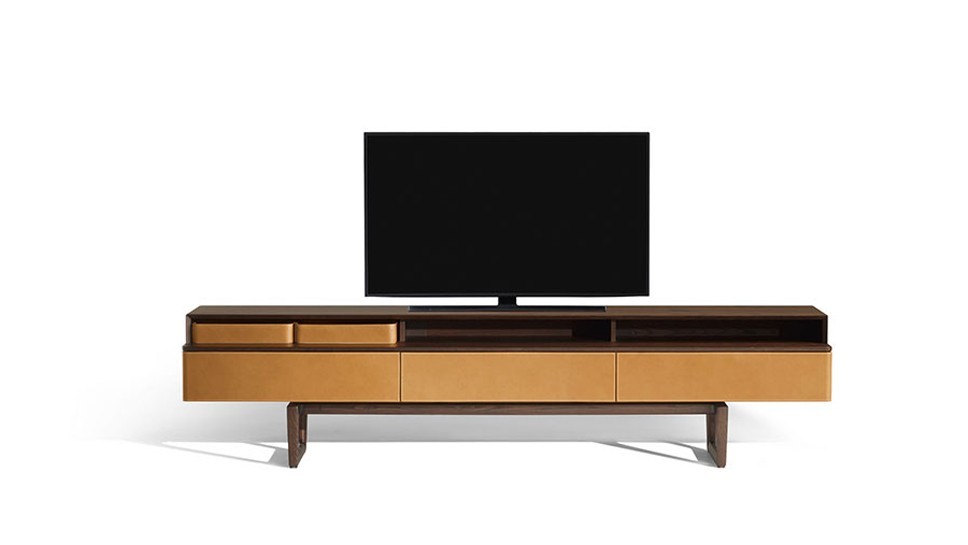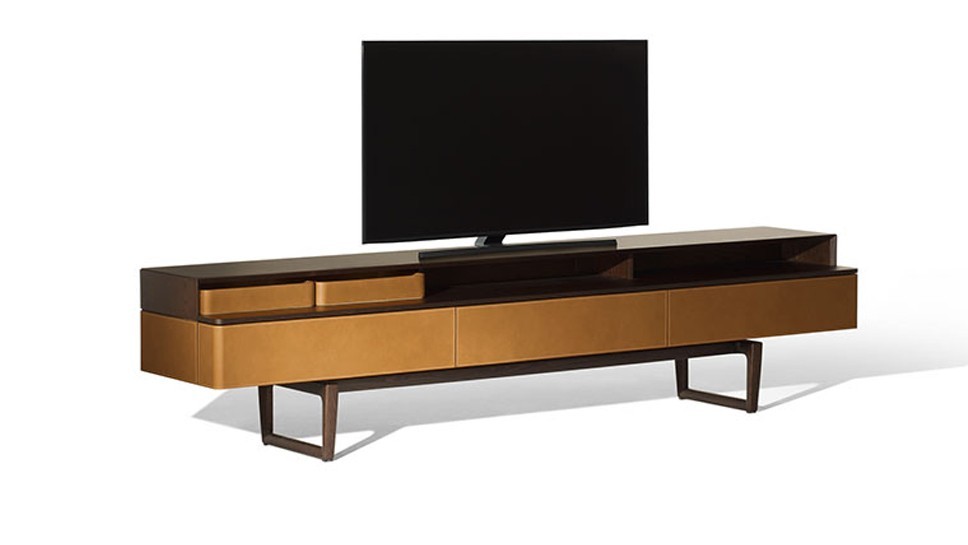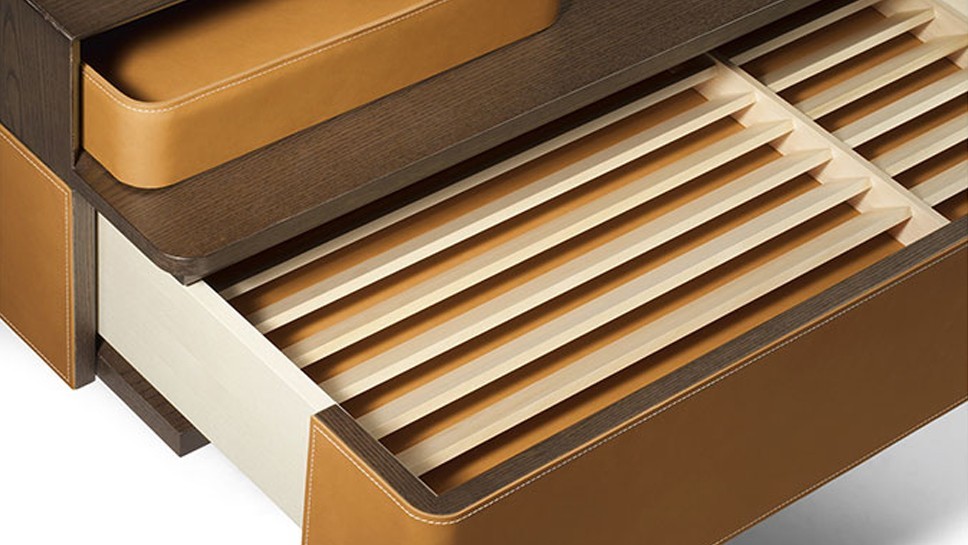 Poltrona Frau Fidelio multimendia cabinet

A versatile collection of storage units, ideal as TV and Hi-Fi cabinet for the living room; characterized by its deliberately lean design, warm natural materials such as leather and wood, precious finishes, light volumes with its own very defined personality for an across-the-board collection.
The cabinet consists of three open compartments in the upper part and three drawers in the lower part, as well as a large countertop.
A lavish range of accessories make the multimedia cabinet even more functional and customizable at will.
Designer: Roberto Lazzeroni (2018)
Delivery time: 6 - 8 weeks
Brands: Poltrona Frau
Tipology: Sideboard
The very best service at the very best price: find out all the details!
C

ENTRO

F

ORME

is your official Poltrona Frau dealer
Your Poltrona Frau specialist team at your service!
With over forty years' experience in dealing with international clients we are your ideal partner for supplying Poltrona Frau furniture as well as for developing a comprehensive home decor project.
For more information on products and delivery charges, please contact us.